Vegetarian & plant-based meal delivery
Imagine a fridge full of delicious chef-cooked meals, all with a healthy portion of seasonal swiss vegetables and vegetarian proteins.
More veggies, less stress
Our vegetarian meals contain an average of 20g of plant-powered protein, all from natural sources and 100% additive free.

Our vegetarian meal delivery is designed to deliver all the plant-based nutrients you need, cooked from scratch by top chefs in our Swiss kitchen.
Choose from three different portions to support your lifestyle, whether you're looking to lose weight with our low-carb meals, or gain muscle.

Plus, we work with your preferences from offering gluten-free meals to excluding specific allergens.
Vegetarian diets have been shown to help reduce your carbon footprint. To add to this, we also change our recipes with the season so the majority of our vegetables are always Swiss-grown.

Plus we use recyclable insulation and meal trays with 95% less plastic.
Our meal delivery menu changes every week with at least 6 different plant-based and vegetarian meals to choose from.

Our chefs keep things exciting with a wide variety of vegetarian proteins; plant-based chicken, eggs, beans, beyond meat, tofu and more.
How it works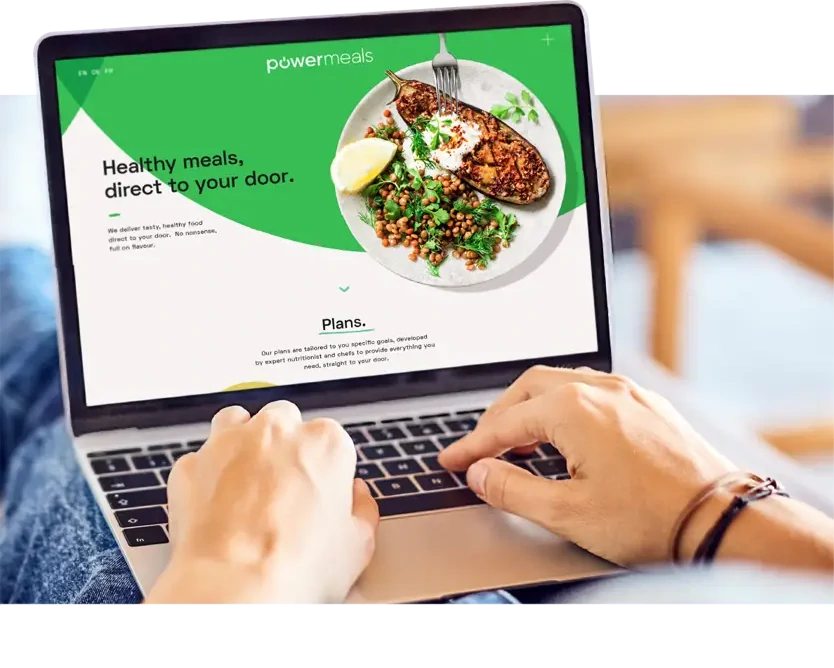 Select up to 16 vegetarian or plant-based meals from our menu.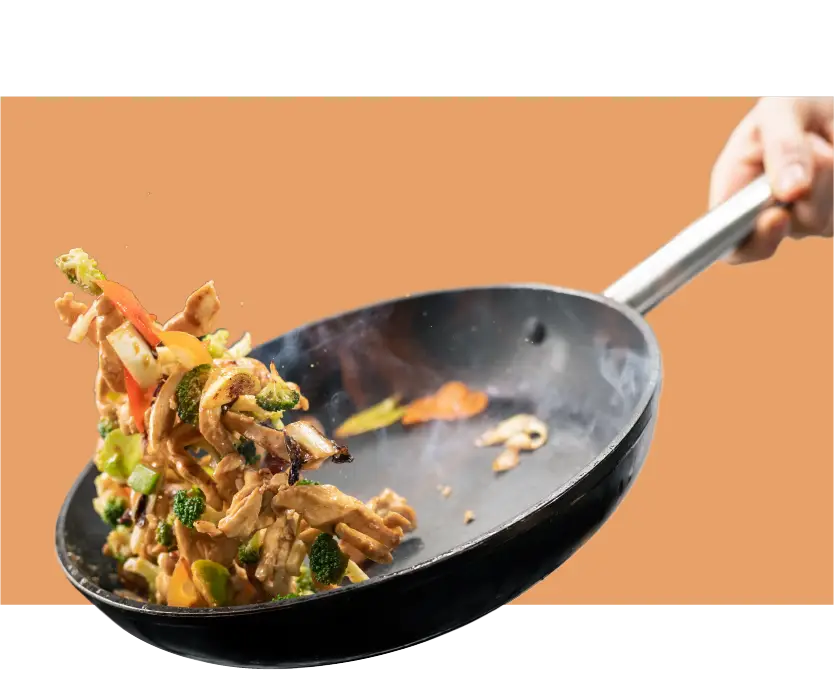 Our chef and his team prepare your meat-free meals for the week.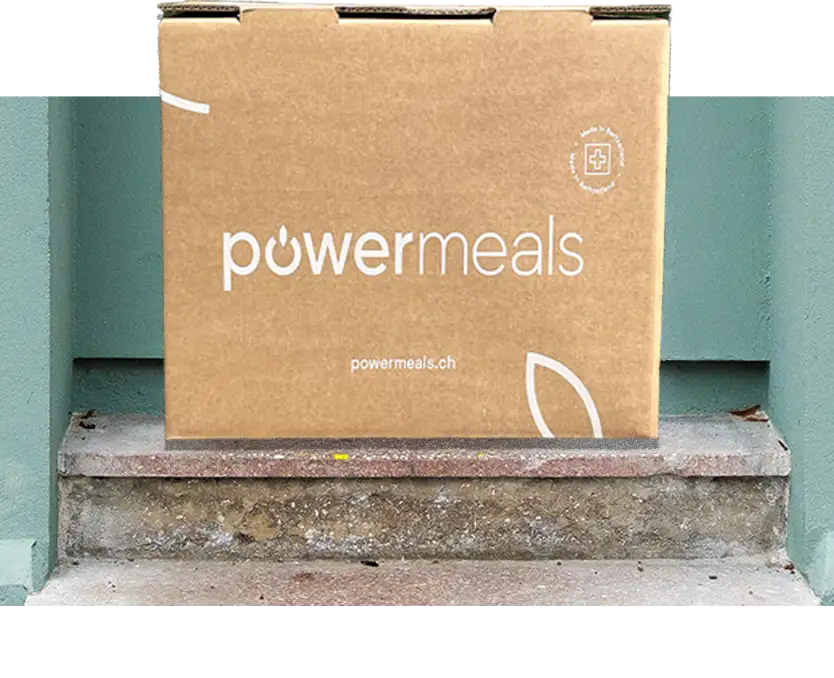 We deliver in an insulated box directly to your doorstep.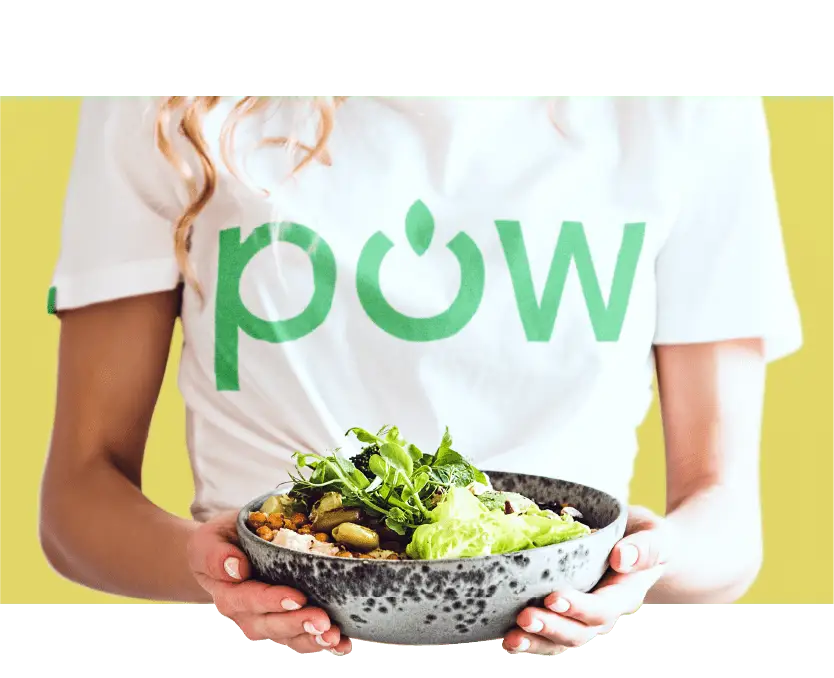 Reheat in 3 minutes, eat and feel amazing!
Get started ▸
What people are saying
"Not only have the vegetarian options been good but they've been tasty. Powermeals has saved me so much time and effort" — Bev
"The vegan and vegetarian dishes are numerous. The quality is great, but so is the quantity: a complete dish with no need for a starter or dessert. I love it!" — Julie
"We're very happy with the meals & service. I appreciate that there are vegetarian meals based on planted chicken or beyond meat since I'm not a huge tofu fan" — Wynand
"Really liked the food, it was tasty, healthy & the portion size was good. It's super convenient and saves me so much time and energy" — Nicole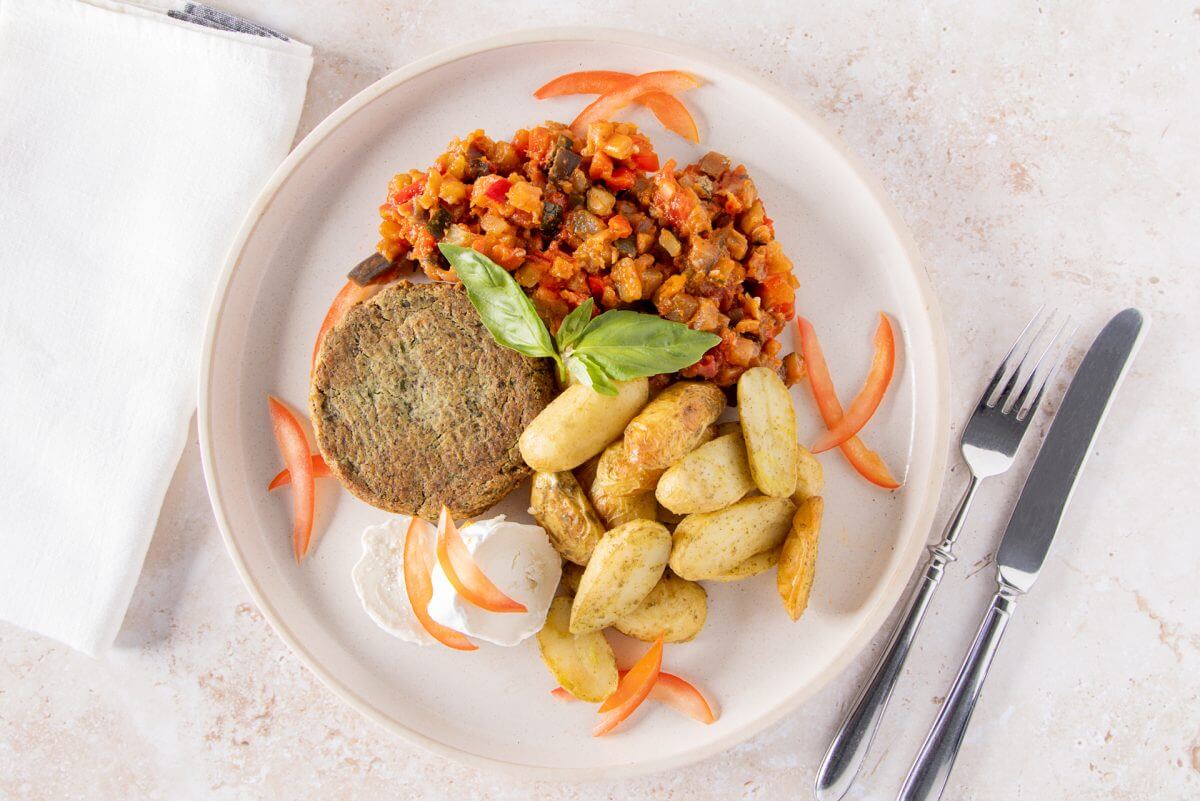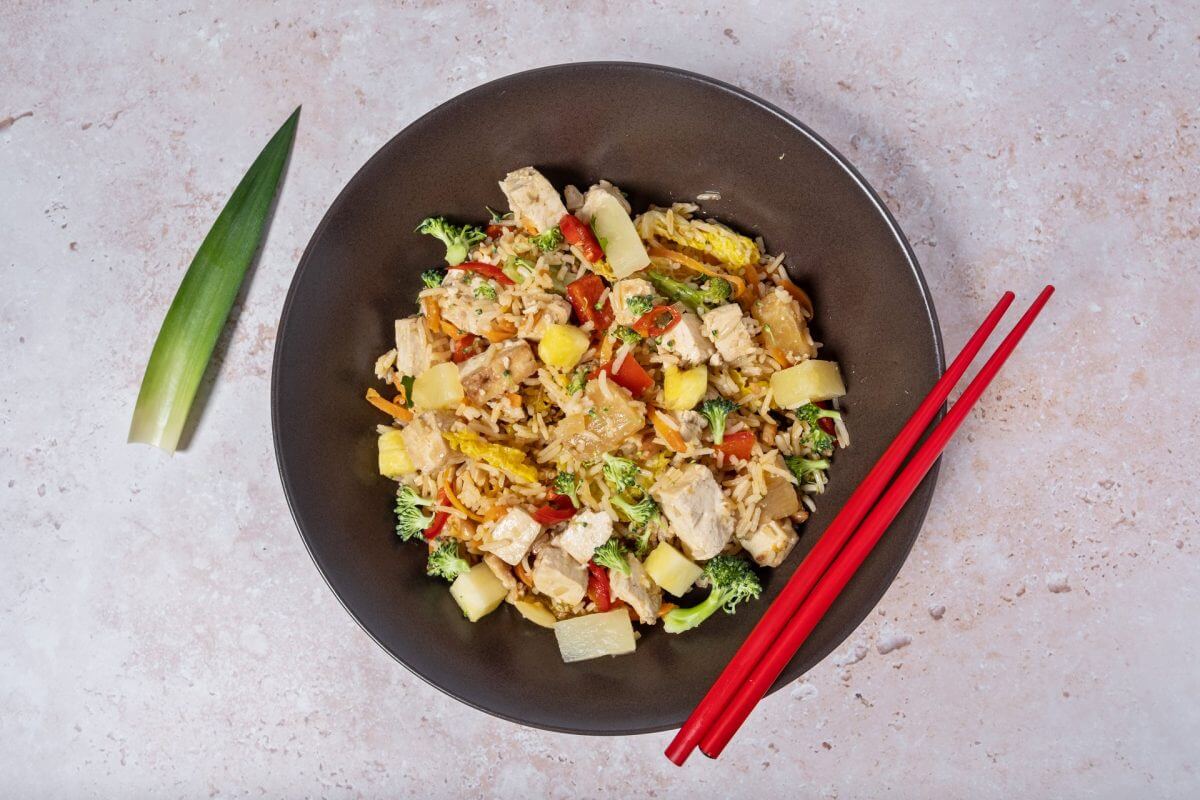 Why choose our vegetarian meals?
Achieve your goals: Whether you're trying to cut-back on meat, or maintain a healthy plant-based diet, we will help you towards your goals.

Feel great: We work with nutritionists to make sure your body gets the nutrients it needs from a vegetarian diet.

Save time: Our ready-to-eat deliveries will save hours of time each week on shopping and cooking, so you can focus on the things that matter.

Enjoy real flavour: Vegetarian meals don't have to be boring. We offer a wide variety of vegetarian options, inspired from recipes around the world.
Get started ▸
Believe in the power of plants
We make it simple to get more plants in your everyday diet. From easy vegetarian dinners to healthy juices at breakfast, or homemade vegetable soups for your office lunch, we've got you covered.

Cooked by chefs and designed by nutritionists, every meal we produce is packed with nutrients from Swiss vegetables, to make sure that you feel great.

Whether you're a committed vegan or just trying to eat slightly less meat, you'll be able to find vegetarian meals that delight on our rotating weekly menu.

Get started now and save 30CHF on your first 3 orders, just enter the code TRY30 at checkout.
Get started ▸